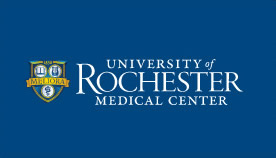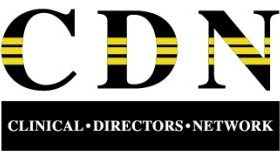 Implementation Research:
Translating the ABCS into HIV Care
Get Ready and Empowered About Treatment
(GREAT 2)
Use of highly effective, often single pill HIV antiretroviral therapy has dramatically reduced deaths from AIDS-related causes yielding an aging population among people living with HIV (PLH) who increasingly experience cardiovascular (CVD) morbidity and mortality. Age and sex-adjusted deaths from CVD are appreciably higher among PLH than among the general population. This growing CVD risk among PLH can be substantively reduced through use of established interventions, commonly referred to as ABCS, i.e. appropriate use of aspirin, blood pressure control, cholesterol reduction, and smoking cessation, in addition to lifestyle, i.e. diet, physical activity, and safe drinking. Each of these interventions is underused among PLH. There is a fundamental gap in scientific knowledge regarding which strategies will promote shared decision-making regarding ABCS between PLH and their clinicians. Addressing this gap is vital to reducing the growing CVD burden among PLH.

The overall goal of this project is to develop and rigorously test implementation strategies to address this gap in scientific knowledge. We will test the following patient-, clinician-, and practice-level strategies: patient/activation training and texting support, clinician-targeted academic detailing and audit and feedback, and practice-based engagement in a stepped wedge randomized controlled trial (RCT) in 600 PLH across 9 practices in Rochester, NY, New York City and Dallas, Texas. We hypothesize that use of evidence-based, multilevel implementation strategies will improve discussion and uptake of the ABCS among PLH.
Each enrolled clinician will participate in the designated intervention activities over the course of eight months (which is the standard intervention duration for each wedge):
Two Academic Detailing (AD) Sessions
Four Online CME Modules
Two Audit Feedback Reports
Academic Detailing (AD) Sessions
Inclusion Criteria
Patient
Age 40-75 years by 7/1/2018
HIV/AIDS diagnosis
Receipt of care within the participating practice
At ≥5% risk for CVD as calculated using the ASCVD Risk Estimator Plus
Current lipid values, i.e. within 15 months of enrollment
Own a texting capable cellphone
Proficient in English or Spanish and is willing to participate
Expects to remain in the study throughout the entire study period
Clinician
Physician, nurse practitioner, or physician assistant who provides direct HIV care within a participating practice and is willing to participate
Practice
Serve a cohort of at least 100 HIV patients, have an Electronic Health Record (EHR) and agree to collaborate on implementing feasible adaptations of these strategies
Exclusion Criteria
Patient
Current participation in other CVD trials
Plans to leave the practice within 12 months
Pregnant
Experienced a prior cardiac or vascular event such as myocardial infarction (MI) or cerebrovascular accident (CVA) or have had a CVD procedure such as installation of a stent or angioplasty
Have peripheral vascular disease
Intermittent claudication or peripheral arterial disease
Lack capacity to consent
Clinician
Plans to leave the practice within 12 months
Aspirin Therapy
Blood Pressure
Cholesterol
Smoking Cessation
Medication Adherence
Assessing ASCVD
COVID-19 & Commonly Prescribed Drugs